29 products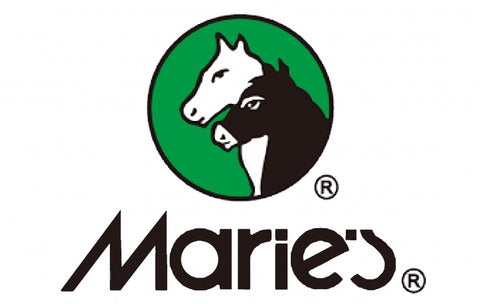 Marie's is China's longest history, the largest scale, the most complete variety of paint and supporting painting materials professional production enterprises.
In order to meet the differentiated requirements of professional artists and artists, Mali painting materials provide Museum series, Masters series, Maries series, Martol series to meet the needs.
The difference lies in:
1. Raw materials: all raw materials are from abroad, with high quality, restoring the most authentic Western style of oil painting.
2, feel comfortable: in all the kinds of painting, oil painting on the pigment colloid requirements are the most demanding.The colloid of the museum oil paintings is delicate, easy to accumulate, thick but not stiff, and can almost meet the requirements of various techniques without dragging the pen when used.
3. High color saturation: Museum-grade oil paints strive to achieve extremely high color saturation, so that the color can achieve the best color expression.
4, good light resistance: under the conditions of the museum can completely retain the color, a long time does not change color, fade, color stability.
5, advanced equipment: equipment imported from Europe, so that the pigment colloid to reach an unprecedented level of delicacy.At the same time, the use of almost completely inert grinding media production, the maximum extent of the pigment from the outside influence, so that the pigment purity to achieve the highest.